Change of email address
Change of email address
1 February 2021 (by Dominika Gold)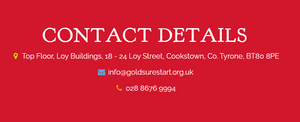 Good morning on the first day of February!
We have a little announcement regarding our email address:
Gold SureStart changed it's email address to info@goldsurestart.org.uk
Our website, app and FB page have been updated with the new contact details.
If you have sent us an email in recent days - don't worry we have received it and will be in touch!