Expression of Interest Forms
Expression of Interest Forms
22 February 2021 (by Dominika Gold)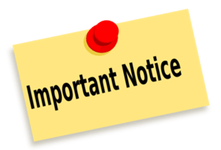 Gold SureStart - Developmental Programme for 2-3 Year Olds
Expression of Interest Forms are available to download from the link below -(to allow contact free access)
If you would like a form posted out, please contact the office 028 8676 9994.
Please complete and return with the additional documents to
post to
Gold Surestart
Top Floor Loy Buildings,
18-24 Loy Street,
Cookstown,
Co. Tyrone,
BT80 8PE
*The child must live within one of Gold Surestart wards of Gortalowry, Oldtown, Killymoon, Ardboe, Dunamore, Pomeroy and Maghera
*The child must be 2 years on or before 2nd July 2021.
*Families must be registered with Gold Surestart.
All forms and supporting documentation must be returned by Friday 26th March 2021 at 12:00 noon.