Developmental Programme for 2-3 Year Olds
Developmental Programme for 2-3 Year Olds
9 April 2021 (by admin)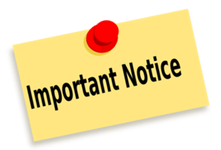 The Developmental Programme for 2-3 Year Olds reopens on Monday 12th April with children attending on their usual days/times.
Parents/carers are reminded to adhere to all Covid requirements including social distancing and are now REQUIRED TO WEAR A MASK WHEN DROPPING OFF AND COLLECTING CHILDREN.
Please do not bring your child to the programme if you of any member of your family have any Covid related symptoms or are self-isolating.
We can't wait to see everyone again