Developmental Programme for 2-3 Year Olds
Developmental Programme for 2-3 Year Olds
14 April 2021 (by Claire Murphy (Claire Gold))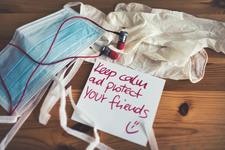 ‼Developmental Programme for 2-3 Year Olds‼

Parents/carers are reminded to adhere to all Covid requirements including:

SOCIAL DISTANCING
and
WEARING A MASK WHEN DROPPING OFF AND COLLECTING CHILDREN.

Please do not bring your child to the programme if you of any member of your family have any Covid related symptoms or are self-isolating.

We are so excited to be back and to see everyone!