Gold Community Partnership SureStart Update
Gold Community Partnership SureStart Update
20 September 2021 (by Claire Murphy (Claire Gold))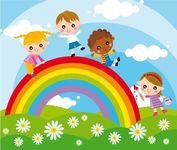 Hi Everyone, we just wanted to give you an update on life at Gold Community Partnership SureStart.
We have been so pleased that the ease in Covid restrictions has allowed us to begin offering more face-to-face programmes once again. We have been delighted to see some of you at our sites and we hope that you have been enjoying the programmes that we have been able to offer. However, due to continued Health and Safety guidance our programmes may look and feel a little different than they did before Covid. Our numbers are extremely limited due to social distancing requirements and we may not be able to accommodate everyone.
Unfortunately, with all that September has had to offer so far, it has also brought its challenges and whilst we have done everything we can to try and run our programmes and services with as little disruption as possible for our children and families, we have experienced some programmes having to close or be rescheduled due to staff being tested or isolating due to Covid 19. This has also had an impact on how quickly we have been able to respond to calls, emails, and Facebook messages.
Whilst we understand that this can be frustrating, please be assured that we are doing everything we possibly can to ensure that we are able to keep our service running, whilst ensuring and maintaining the health and safety of our children, families, and staff.
Please be patient with our staff who, as always, are doing their best to support almost 1000 families across our ward areas during what remains a challenging time for all. This may mean that they are not able to respond to calls as quick or that they may need to change programme times/availability.
With all this in mind please be advised of the following:
Programme bookings for Let's Play will open on TUESDAY MORNINGS AT 10:00AM
Under NO circumstances will bookings be taken before this time, you will be asked to call back at 10am.
We will try our best to accomaodate you but bookings will be on a first come first served basis and places are limited.
Thank you for your patience and understanding