Interested in Gold Surestart?
Interested in Gold Surestart?
1 March 2019 (by Dominika Gold)
Are You Eligible To Register with Gold Surestart?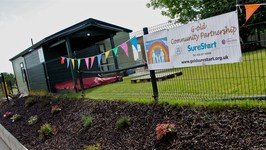 Gold Sure Start is for local families which are living within the wards (Gortalowry, Oldtown, Killymoon, Ardboe, Dunamore, Pomeroy, Maghera) regardless of income, benefits or job status.
If you are pregnant, have recently had a baby or are just new to this area, please give us a call on 028 8676 9994.
The office staff will be able to check, if your home address is within the Gold Sure Start catchment.
If it is in, then you are entitled to use our range of FREE services.